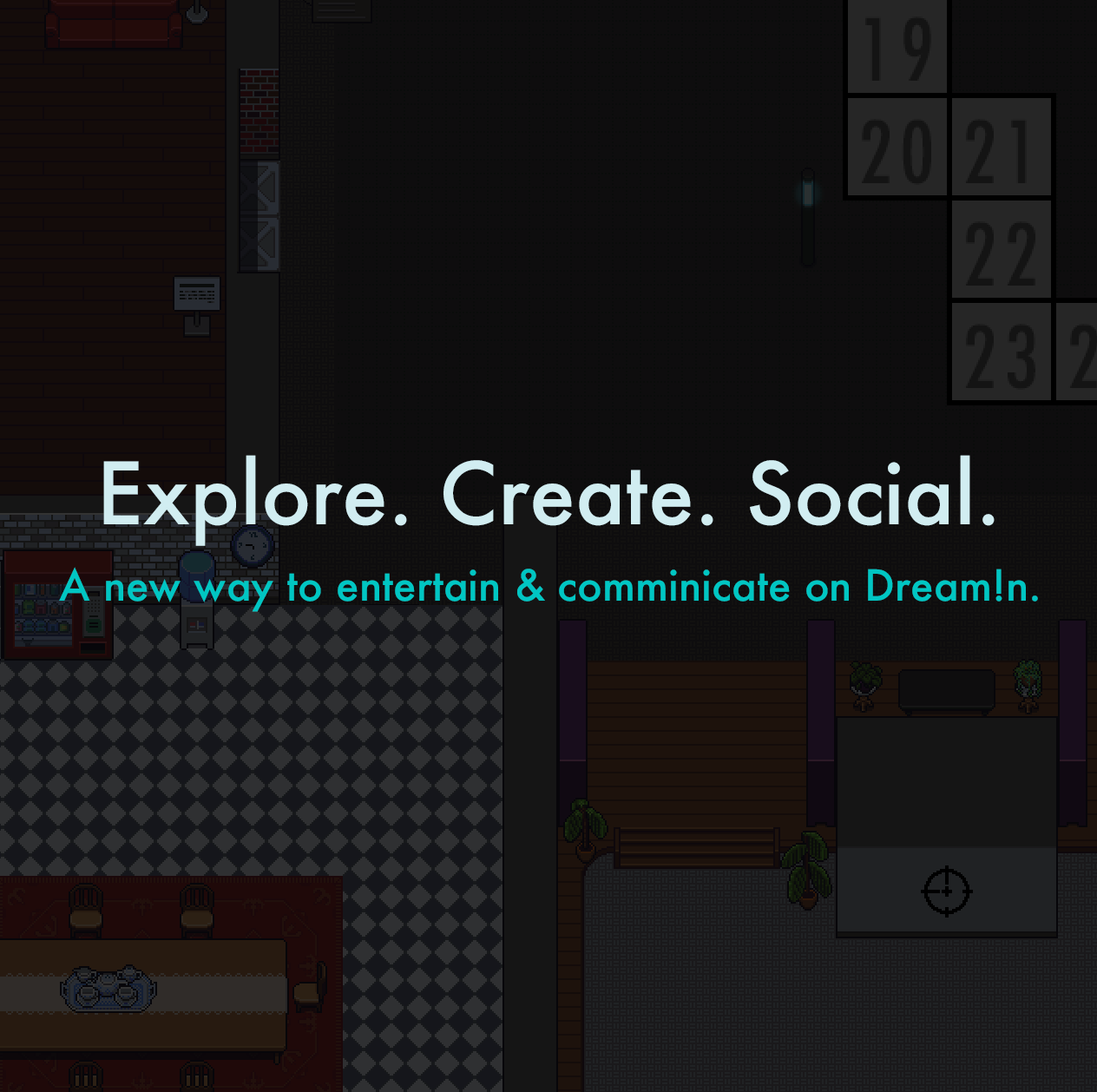 Explore infinitely many games with
different stories/themes/contexts.
Use the simplest tools to create your
own games and realize your imagination.
Bring your friends together to
experience, play, or just chill out.
We are a group of college students,
programmers,
game enthusiasts,
and theater actors.

We are committed to generalizing the game & role-play experience and making it
a new type of

information media to 

introduce

a better way for humans to
entertain and communicate.
Contact:
+1 4016548734 | +86 18701200848
admin@dreamin.land